AMSOIL Gear Oil is formulated for the severe operating conditions of today's pick-up trucks, SUVs, heavy equipment, and other hard-working vehicles. AMSOIL synthetic gear oil is engineered for high-demand applications, including trailer towing, heavy hauling, 4X4 off-road driving, commercial use, outboard motors, and racing.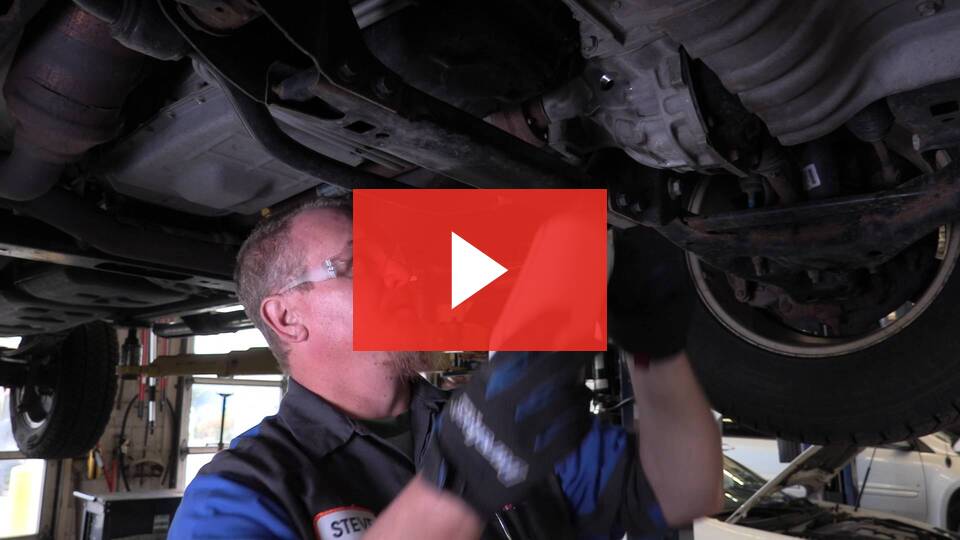 Steve Tries Out Severe Gear Easy Pack
SEVERE GEAR® is a multi-functional lubricant designed to surpass the requirements of equipment and automotive applications calling for an SAE 80W-90 viscosity grade. Formulated with wax-free synthetic base oils and high-quality additives, AMSOIL SEVERE GEAR® resists thermal breakdown. Its naturally high viscosity index and shear-stable construction improve film strength and viscosity retention. Provides outstanding protection for gears and bearings, resists heat, and helps extend equipment life.
SEVERE GEAR® SAE 250 is for use in API GL-5, hypoid gear applications that require higher-viscosity oil, including off-road race trucks, rock racers and crawlers, competition tractors, funny cars, dragsters, and heavy equipment. Where limited-slip performance is required, use AMSOIL Slip Lock® limited-slip additive.
75W-90 Long Life Synthetic Gear Lube and 80W-140 Long Life Synthetic Gear Lube is specifically engineered for 500,000-mile (805,000 km) service life in over-the-road trucks. It is formulated for high-load gear and bearing protection. It provides protection from rust and corrosion. AMSOIL Long Life Synthetic Gear Lube provides the better cold-weather shifting, improved efficiency, and improved seal life.
Synthetic Chaincase & Gear Oil provides superior protection and performance for enclosed chains and gears found in snowmobiles, ATVs, and general equipment. Formulated with extreme-pressure additives, it helps extend chain and gear life through increased wear protection. AMSOIL Synthetic Chaincase & Gear Oil repels water, while also inhibiting rust, oxidation, and foam. Its low pour point ensures superior low-temperature starting, reducing drag to deliver maximum power.
AMSOIL Synthetic Marine Gear Lube 75W-90 delivers exceptional wear protection, even when contaminated with up to 15 percent water. Its extreme-pressure formulation controls damage from shock-loading caused by propeller cavitation. Excellent for fast-accelerating, high-horsepower boats. Protects against rust and corrosion. AMSOIL Marine Gear Lube keeps seals soft to minimize water leakage. Compatible with other synthetic and conventional oils. Use AMSOIL Marine in fresh- and saltwater applications that require 75W-90 or 80W-90 gear lube and any of the specifications listed below, including lower units made by Mercury/ Mariner, Johnson/Evinrude, Bombardier, Honda, Yamaha, Suzuki, Force/US Marine, Nissan, Tohatsu, and Harbormaster; sterndrives made by Mercruiser-Bravo, OMC/Bombardier, Volvo-Penta, Yanmar, Konrad, and Marine Drive Systems; V-drives made by Casale & Menkins; bow thrusters made by Harbormaster Marine; and transmissions made by ZF Marine Transmission.
Synthetic V-Twin Primary Fluid is engineered to provide consistent clutch performance for confident starts. Helps prevent slip for smooth acceleration. Limits drag to make finding neutral easy. Protects the compensator bearing and other vital chaincase components for long equipment life. Use in V-twin primary chaincases commonly found in Harley-Davidson, Triumph, and pre-2013 Indian motorcycles.